Firm And Youthful Skin With Black Pearl Cosmetics Philippines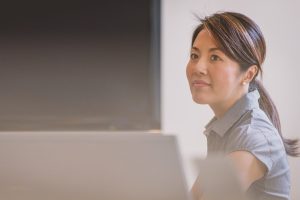 I am obsessed with finding and trying out new products to help keep my skin youthful for as long as I can. It doesn't matter whether it's cheap or deadly expensive. What is important to me is the composition of the product. The ingredients. The benefits I could get. That's why I don't mind paying a little extra for the products I use in my skin care regimen.
And today, I'm giving you my thoughts on a luxury brand, which my college BFF endorsed a few months ago. I'm jealous of her great skin, and I thought she underwent the knife. She asked me to try the Black Pearl Royalty Pure Collagen Firming Day Cream since I wanted something new for my face. My day cream was working well, but when a product makes you a promise to delay skin sagging and the aging process, there's no excuse not to try it. I got myself a jar and prepared to try it out.
First Impressions: Simplicity is Beauty
You know you're using a premium product from the start by looking at its packaging. The Black Pearl Royalty Pure Collagen Firming Day Cream comes in an elegant black and white box with the brand and the product name in silver font. The box material isn't flimsy – it's not one of those one-piece, unlined boxes that you get from products that cost less.
A black container greets you when you lift the lid off the box. The name of the product is on the lid, and it has a silver edging where the lid and the jar separate. Inside, a white plastic container holds the white day cream. The presentation is simple, but the materials used in the packaging are obviously high-quality, and that's a plus for me.
Using the Cream
My skin care routine during daytime is very simple. I cleanse my face with foaming facial wash, followed by a toner, and that's when I apply my day cream. I followed this routine the first time I used the Pure Collagen Firming Day Cream.
The cream has a creamy texture when you scoop it out from the jar. I was expecting little beads assuming that one will get Dead Sea salt in every skin care product that boasts pure ingredients from the Dead Sea. Surprisingly, the cream was smooth and sea salt beads-free.
And the scent? I love it! It's light, reminds me of the sea without being overpowering. I don't like anything that's too fragrant, especially if I'm using it on my face.
What I liked about this is it doesn't feel greasy on my face. It was light, and my skin absorbed it right away. I also felt an immediate effect when I used it. There was the lightest feeling of tightening whenever I applied it, and after a few uses, my skin felt smoother overall.
I always say a good day cream can double as a useful base for make-up. And Black Pearl Royalty Pure Collagen is one of those products. It helped smoothen my skin and tighten my pores; makeup slid right on. That's always a bonus for day creams!
The Secret Ingredient
I don't feel like "secret" is appropriate in this case – the primary active ingredient is in its name–collagen. It's also not a secret because it's used in different skin care treatments and is often an ingredient in beauty drinks. What makes collagen such an active ingredient in skin care, then?
Collagen is the most abundant protein in our bodies. It's the protein that holds our whole body together. Collagen is a key player in repairing damaged cells and tissues, replacing dead skin cells and gives the skin its strength and structure.
Using a cream with a high concentration of collagen is important for two reasons: intrinsic and extrinsic aging. As we get older, our body's capability to produce collagen decreases naturally compared to when we were younger. The rate at which this happens depends on your genes, something you have no control over.
But, other factors also affect our production of collagen. Exposure to direct sunlight and other environmental factors – this is extrinsic aging. The good news is, using collagen-enriched products like day creams and other moisturizers, collagen drinks, serums, and treatments, we can make up for the collagen we no longer produce because of aging.
The Results
I've been using the day cream for a month now, and because I apply it every day, I've made my way to the bottom half of the jar. My skin is firmer. The wrinkles around my eyes – more a product of me rubbing them than me aging – have lightened a little bit, compared to how it was months ago.
It's good at keeping my skin hydrated as well, which is another important benefit I got from using this Pure Collagen Firming Day Cream.
The price is steep for a beauty product – it's not for everyone. Given its rather high-end price, this isn't something you will use liberally. You won't need to, given how thick this day cream is compared to others in the market, both from the budget and luxury lines. I do recommend this for those who can spend to drop the dough on quality day cream.
You can find out more about the Pure Collagen Firming Day Cream and other products from Black Pearl Cosmetics Philippines on their website.