Best Pick: Black Pearl Philippines Cosmetics – Face Mousse Cleanser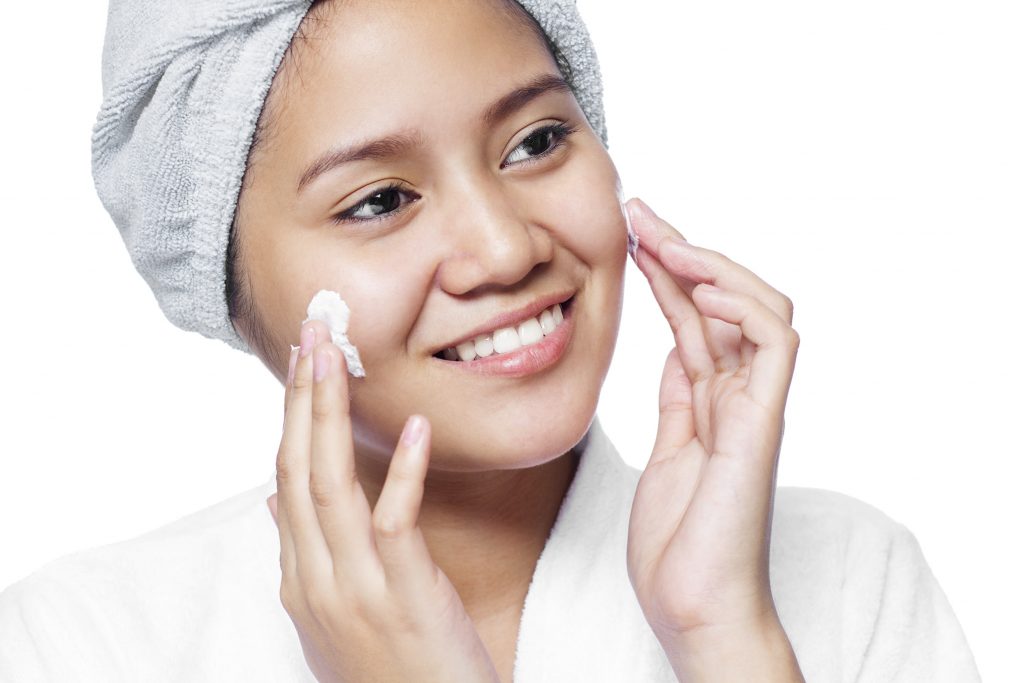 There's nothing like the feeling of a fresh, clean face. I'm obsessed with washing my face. I always carry a cleanser with me wherever I go, so that I can wash my face whenever it feels dirty and sticky.
And though it's a good skincare habit, it can also lead to dryness when it's done more than twice or thrice a day.
I live in a tropical country so it's either hot or humid most days. So it's important for me to carry around my favorite Black Pearl Philippines Cosmetics' Face Mousse Cleanser.
This mousse cleanser works for all skin types. It contains Dead Sea minerals, known for its skin healing and nourishing properties. It also contains, seaweed extract, plant oils, and Black Pearl powder. The combination of these natural ingredients helps rejuvenate and revitalize the skin. It helps in keeping the skin smooth, supple, and youthful looking. Nothing but good stuff!
The Thing About Clear Skin
My skin's condition is affected by the weather. I'm not sure if I'm the only one who experiences this, but I notice how my skin texture varies depending on the weather.
Some days, when the weather's too hot, my skin looks dull and dry. On days like these, I use a moisturizer after washing my face to remedy the dullness of my skin.
On other days, when the weather is cooler, my skin looks pretty good. And if I'm lucky, I can skip the moisturizer after washing.
But lately, I noticed how I use a moisturizer more often than I had to. It's probably because of two things. First is skin aging. Second is frequent washing.  But how can I keep my skin from aging? And how can I keep myself from washing my face when I need to?
I can't.
I work in an air-conditioned environment and travel using my own vehicle. But there are still a few instances when I need to go out for lunch or run a quick errand. And sometimes, I go out on a weekend for trips around the Metro. And it's not like I'm in an air-conditioned space the whole time. Considering the pollution in the city, I'm sure I'd be wearing an invisible soot mask within a few minutes out.
Who wants that on their skin, especially on their face, right?
The Face Mouse Cleanser that Saved the Day 

I have tried several other facial cleansers. I use a soap-free cleanser for cooler days, hoping to keep as much moisture on my skin as possible. But it doesn't work that way all the time. Sometimes, I still have to use a moisturizer to get rid of that tight, stretched skin feeling on my face.
For warmer days, I use a mild facial wash. Especially during summer when it can get as hot as 40c during the day and I need to wash my face more often.
Finding the right cleanser is no easy task. And it's not cheap, too.
Also, sometimes, even when I use the milder cleanser and don't wash as much during the day, my skin still gets dry.
Good thing I found Black Pearl Face Mousse Cleanser. Since I started using this cleanser, I noticed how my skin looks fresh and smooth after every wash. And it feels cleaner and clearer, too. It's so mild, I can use it many times a day without excessive dryness of the skin. It is the answer to my clean face needs.
The Road Test
To see how well it works, I used it on a very hot summer day. It was the perfect time to put the product to the test; it was quite a busy day. I had lunch out at work and had an assignment outside of the office later in the afternoon. And that means a lot of sun, dirt, and city pollution.
So I pump out a dollop of the cleanser into my palm and proceeded to apply it on my face using gentle circular motions. I can feel the soft foam on my face and how it absorbs into my skin as I go along. It feels good on the skin! It's also easy to rinse off and doesn't leave a soapy film on the skin. I also tried removing the cleanser by wiping my face with a damp face towel and it works that way, too. My face felt clean and fresh without the tight skin feeling.
I have to say, I underestimated the cleansing power of this product because it's in mousse form. And I'm used to the liquid or cream types. But the mousse cleanser works just as good!  I can use it as a makeup remover, too! And that's a plus.
I'm satisfied with it; I use it everyday! I no longer have to use two different cleansers. Black Pearl Face Mousse Cleanser doesn't leave my skin dry. It keeps my skin clean while nourishing it. So whether it's the summer season or the cooler (summer) season, I can count on my BP Face Mousse Cleanser to get the job done.
I got my favorite face mousse cleanser and other Black Pearl products, at the Black Pearl Cosmetics Philippines kiosk! Their products are amazing and I'm sure you'll love them, too like I do!